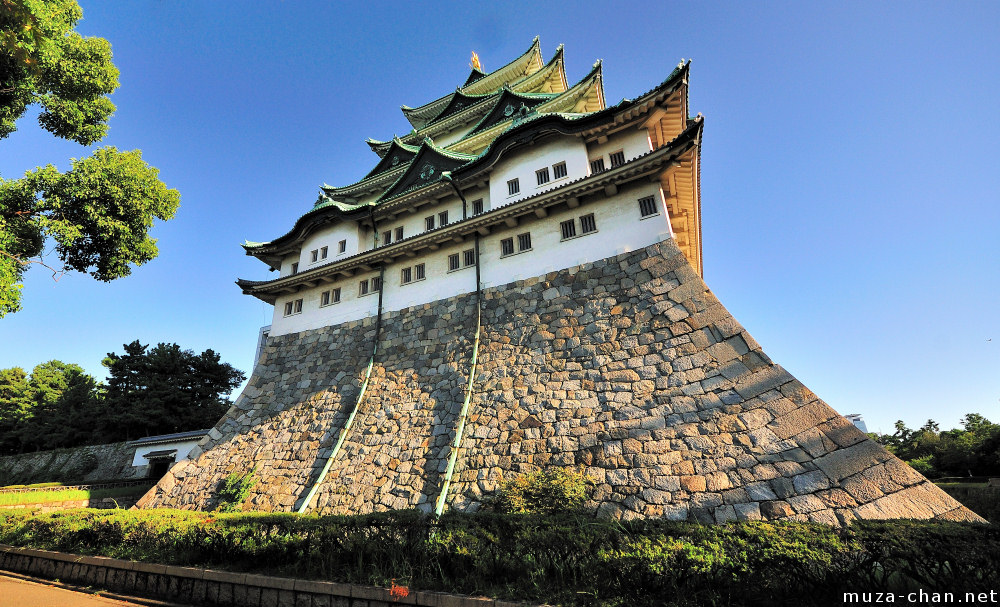 These Are Our 10 Favorite Hotels in Nagoya, Japan
From the traditional to the western, from the cozy to the upscale, these hotels in Nagoya, Japan, are a definite experience.
While Nagoya is one of Japan's major ports and a certified industrial zone, there are definitely a lot of things for tourists to see. But before planning your trip to Nagoya, you'll need to decide where to stay. Here are the top 10 hotels in Nagoya you might be interested in.
1. Hilton Nagoya
Location: 460-0008, Nagoya, 3-3, Sakae 1-chome, Naka-ku, Japan
Telephone: +81-52-212-1111

If you're looking for a quality western-inspired hotel in Japan, then you've found your place. Fully refurbished from an older Hilton hotel, Hilton Nagoya is one of the top rated hotels in the area.

Located on Fushimi Street, which is Nagoya's central shopping, business, and entertainment district, the hotel is primed for a few days of retail therapy.

The hotel also offers good options for getting around. Take advantage of the free shuttle service to and from Nagoya station for an easy and inexpensive way to reach other parts of the city.

More complimentary offers include a free bicycle rental that allows you to explore the city from a different perspective. Perfect for active tourists and travelers who like to work exercise into their day.

The hotel is also located just 45 minutes from the Japan International Airport.

2. Nagoya Tokyu Hotel
Location: 4-6-8 Sakae Naka-ku Nagoya, Aichi 460-0008 Japan
Telephone: 81 (52) 251-2411

Perhaps one of Nagoya Tokyu Hotel's biggest asset is its proximity to major facilities. It is within walking distance of several shopping centers and the train station. But if you're looking for more direct travel options, the hotel also offers a shuttle service for a fee of 1,200 yen.

The hotel also offers an assortment of food and fine dining options with cuisine ranging from Japanese to Chinese to French. They also have bakeries, grill rooms, and coffee shops.

Touted to have special personalized service, the Nagoya Tokyu Hotel has some interesting facilities and amenities. The hotel has a fitness center with a heated swimming pool, they also have an executive business salon with a computer booth and free drinks.

Add to this, their own Esthetique Salon. The aesthetician here offers several services such as facials, body, and even bridal courses.

Many describe the hotel as quality for money. Definitely a good option to consider.

3. Hotel Trusty Nagoya Sakae
Location: 2-11-32 Nishiki, Naka-ku, Nagoya, 460-0003 Japan
Telephone: (81) 51-221-5511

Also located on Fushimi Street is Hotel Trusty Nagoya. The European-inspired hotel is elegant and refined.

The hotel boasts a balance between style and comfort and many agree with this notion. While the hotel may be somewhat dated, its old-fashioned charms still hold sway with many tourists.

An interesting side note is that the Hotel Trusty Nagoya features a mostly-female staff. For whatever reason, if you're more inclined to the gentle touch of women, then you've found the right place. The hotel is rather known for their above-and-beyond service after all.

The hotel's official website may be difficult for non-Japanese speaking tourists and guests, however, as the English is limited and few and far between. They do have an online primer for room rates and a small overview if you're interested to learn more.

4. Mercure Nagoya Cypress
Location: 2-43-6 Meieki Nakamura-Ku, 450-0002 Nagoya , Japan
Telephone: (+81)52/5710111

The Mercure Nagoya Cypress is a part of Mercure Hotels, a hotel brand run by French multinational company, AccorHotels. The Mercure Hotels are usually known for high-end business accommodations.

The Mercure Nagoya is located in the city center and is conveniently near Nagoya Station. It features 115 rooms, all of contemporary style.

It also has three restaurants, including a bar, and different conference halls and business facilities. If you're taking a trip to Nagoya on business and you need a location for your meetings, then you may want to consider giving this hotel a shot.

The Nagoya Congress Center, Nagoya Dome, and Citizen's Auditorium are also in the vicinity.

5. Best Western Hotel Nagoya
Location: 4-6-1, Sakae, Naka-Ku, 460-0008, Nagoya, Japan
Telephone: +81 52 263 3411

If you're in Nagoya for business and leisure alike, the Best Western Hotel in the area may be the best place for you.

One of the hotel's key selling points is that it is located near several historic sites and major attractions. Some of these attractions are the Nagoya Castle, TOYOTA Commemorative Museum of Industry and Technology, and Atsuta Shrine.

Sakae, which is the area's main dining and shopping center is also located within walking distance.

For working guests, the hotel is located in the city center which is prime location for people on business.

6. Nagoya Kanko Hotel
Location: 1-19-30, Nishiki, Naka-ku, Nagoya 460-8608, Japan
Telephone: +81-52-231-7711

Established in 1936, the hotel is proud of its roots in history and tradition. That is to say, however, that it also keeps up to date on contemporary issues.

Nagoya Kanko Hotel has a philosophy of environmental preservation after all. Consequently, the hotel is committed to the promotion of recycling raw waste and energy conservation.

The hotel also houses six established restaurants and cafes. They range from French restaurants, brasseries, Japanese restaurants, and a buffet and lounge.

Also known as the "guest palace of the chubu area," the hotel has been home to many VIPs throughout the years.

Book a room with them to find out the VIP treatment.

7. Nagoya Marriott Associa Hotel
Location: 1-1-4 Meieki, Nakamura-ku, Nagoya 450-6002 Japan
Telephone: +81-52-584-1111

Regarded as one of the top hotels in Japan, the Nagoya Marriott Associa Hotel is on the Hall of Fame on Tripadvisor.

The hotel is located above an 11-floor Takashimaya department store and two floors of retail outlets which make it a convenient location for shopping.

Although the Nagoya Marriott Hotel may be a tad bit more expensive than regular Japanese hotels, they do have reasonably big rooms—a feature not often seen in Japan—which makes it perfect for guests who can afford a bit of luxury.

A tip from one Tripadvisor reviewer is to get rooms in the middle of the floor as these tend to be bigger than their corner room counterparts.

8. ANA Crowne Plaza Hotel Grand Court Nagoya
Location: 1-1-1 Kanayama - Cho, Naka-Ku, Nagoya, Aichi 23 - 4600023, Japan
Telephone: 81-52-6834111

Enjoy great views of Nagoya from the soaring ANA Crowne Plaza Hotel. Nagoya is home to several business friendly hotels and this is perhaps one of the best.

With 11 meeting rooms, this hotel makes for a great place to hold business meetings and conferences. Their largest conference room has a maximum capacity of 900 guests and has an area of 22, 386 square feet. That's a lot of space dedicated for your convenience.

Some interesting features of the hotel include designated quiet zones where both outside noise and distractions are kept at a minimum to help you work in peace.

If you're tired from work, then spend some time at their various dining options namely: Sky Restaurant & Bar, Sushi Kenzan, Karin, Tankuma Kitamase, and more.

9. The Westin Nagoya Castle
Location: 3-19 Hinokuchi-cho, Nishi-ku, Nagoya-shi, Aichi-ken, Japan 451-8551
Telephone: +81-52-521-2121

Their name alone clues you in on what makes this hotel special. The Westin Nagoya Castle has great views of, you guessed it, Nagoya Castle.

As their main selling point, this hotel features amazing views of the castle and is situated right in front of it.

Their 10th floor rooms offer particularly splendid views and features a 146 square meter floor space and comes with kitchen space and a dining table. Perfect for a cozy dinner with an amazing view.

Each of their 195 rooms also include their signature Heavenly Soft beds and rainforest showers. The hotel definitely does not cut corners when it comes to guest rejuvenation and relaxation.

10. Kyoya Ryokan
Location: 2-11-4 Habashita, Nishi Ward, Nagoya, Aichi Prefecture 451-0041, Japan
Telephone: +81 52-571-2588

If you're in for a more traditional experience, Kyoya Ryokan offers just that. One of the more inexpensive options, this hotel is completely different from the steel and glass hotels in this list.

Instead of your regular mattress-type beds, the Kyoya Ryokan offers futons laid out on their tatami floors. For a truly authentic Japanese experience, the hotel offers public baths all night. Don't worry if you're not inclined to take your baths with a few dozen other people as the hotel also offers private ones.

For a more well-rounded experience, take a stroll through their Japanese garden or book your traditional breakfast and dinner. The meals will cost you extra though.

One quirk of the hotel is that all guests staying there must be ages 12 and above.

When you're on a trip to Nagoya, an important part of your experience is the hotel you choose. Decide on a quality hotel as part of the plans for your next trip to Nagoya.
This article was written by: