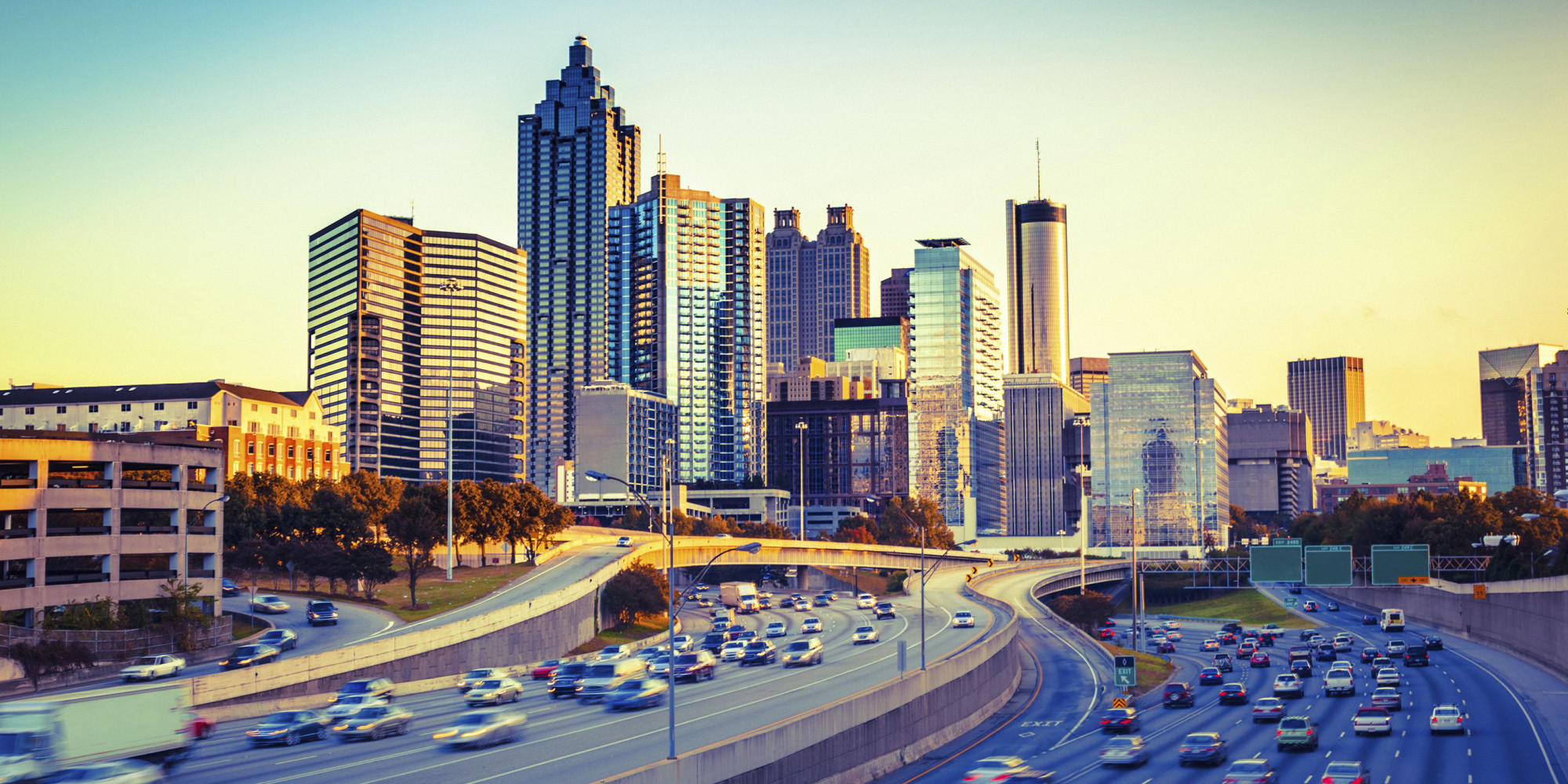 8 Tourism Spots in Atlanta you Absolutely Must Visit
Taking a trip? Consider Atlanta as your next destination of choice.
Atlanta is perhaps best known for the Hartsfield-Jackson International Airport, the world's busiest airport, but it may actually be a severely underrated tourist destination. This does not change the fact, however, that there are plenty of places to go and many interesting things to try. If you find yourself on a trip to Atlanta, then you might want to check out these 8 tourism spots in the area.
1. World of Coca-Cola
Location: 121 Baker Street, Downtown Atlanta
Hours:
Monday to Friday 9:00 am – 6:00 pm
Saturday 9:00 am – 7:00 pm
Sunday 10:00 am – 6:00 pm
Price: General admission tickets for adults at $16

If you're a fan of the now iconic beverage, you may want to give this tour a shot. Then again, even if you're not a fan, chances are you'd be curious as to Coca-Cola's impressive success story.

Here at the World of Coca-Cola, tourists can explore a great number of things that will no doubt enlighten them to some of Coca-Cola's history and a plethora of interesting facts about them.

Inside the building are many different exhibits and points of interest. There is The Loft, which features some exciting memorabilia and artifacts from the yesteryears of the brand. The exhibit features 200 artifacts that showcase 125 years of memories from Coca-Cola.

The Moments of Happiness film can also be viewed at the Coca-Cola Theater only in Atlanta. The film features memorable moments experienced by people all over the world. Although only a six minute film, The Moments of Happiness film promises to be a good one.

Cap off the experience by taking photos with Coca-Cola's resident mascot, the Coca-Cola polar bear.

2. Stone Mountain Park
Location: 1000 Robert E. Lee Blvd, Stone Mountain, GA 30083
Hours: Attraction hours vary, but they are generally open between 10:30 am to 5:00 pm
Price: Regular gate price is $29.95 for adults

Hyped as Atlanta's most-visited attraction, Stone Mountain Park stretches across 3,200 acres. The park is built around the world's largest piece of exposed granite and is a great place to visit with your families and loved ones.

Stone Mountain Park even allows group parties and events. What's even better are the employees and professionals at the park who can do the planning and grunt work for you.

Gaze up at the gigantic, stoic, faces of Robert E. Lee, Jefferson Davis, and Stonewall Jackson carved onto the side of the mountain, explore the hiking trails and lakes, or try out the different rides and attractions scattered all over the park.

Attractions include: a 4-D Theater, Summit Skyride, The Great Barn, Stone Mountain Museum, and much more.

Watching the Lasershow Spectacular at Mountainvision is definitely the best way to cap off the experience. Enjoy the choreography of lights and music along with some breathtaking pyrotechnics.

3. Georgia Aquarium
Location: 225 Baker Street NW, Atlanta, GA 30313
Hours:
Monday - Friday: 10 a.m. - 8 p.m.
Saturday - Sunday: 9 a.m. - 8 p.m.
Price: General admission gate price is at $38.95 per adult

The aquarium, home to four whale sharks, schools of rainbow runners, and four manta rays, the Georgia Aquarium ranks highly on must see attractions in Atlanta.

With several activities and events in the aquarium, it is difficult to choose just one. Some activities range from live shows, interacting with the animals, and even lectures.

A special ticket can allow tourists and guests to visit the aquarium at night for a truly special treat. And speaking of special treats, the aquarium also boasts a whale viewing room. The entire wall to ceiling window is spectacular to behold, but the room can get quite crowded on holidays and weekends.

Perfect for families with children of all ages, the aquarium is one of the largest all over the world. It contains 8 million gallons of both marine and fresh water with over 100,000 animals in its walls. A definite must-see for those who love marine life.

4. Fox Theater
Location: 660 Peachtree Street NE, Atlanta, Georgia 30308
Price: $18 for adults

What used to be an old movie house back in 1928, Fox Theater has transformed into a performance art center. With its vintage style décor and old school charms, the theater is a great place to spend a relaxing Sunday afternoon or evening watching a show.

The theater is known by the name of Fabulous Fox and has 4,678 seats in total. Fox Theater hosts more than 300 shows each year which range from comedy, rock, movies and even Broadway.

Ranked as Billboard Magazine's "#1 non-residency venue worldwide for the decade (5,000 seats or less)" in December 2009, Fox Theater is definitely worth your time.

It may be a smaller theater that what you're used to, but the quaint atmosphere mixed with the grandeur of Broadway makes for an interesting experience. No wonder this location is one of the local's most beloved landmark.

Catch their shows, sign up for their tours, or hold an event at the theater. Their tours are typically an hour long and their private rooms include two ballrooms. Make your date with the Fox Theater soon.

5. Atlanta Botanical Gardens
Location: 1345 Piedmont Avenue, Atlanta, GA 30309
Hours:
Tuesday to Sunday 9:00 am – 7:00 pm
Thursday until 10:00 pm
Closed on Mondays, and on daytimes of Thanksgiving, Christmas, and New Year's.
Price: $18.95 for adults

The Atlanta Botanical Gardens are located adjacent to Piedmont Park (more on that later). It boasts 30 acres and loads of activities, attractions, and other points of interest.

The gardens are home to several indoor and outdoor plant centers such as the Fuqua Orchid Center, Orchid Display House, Tropical Rotunda, and many more.

It even has, among its plant count, plants like the chocolate (cacao plant), cinnamon, and vanilla. Sounds delicious I would say.

One notable thing is the variety of sculptures littered all over the gardens. As a challenge, try taking photos with them all. It won't be easy, that's a guarantee.

If you have a bit more time than the average tourist and are in for a learning experience, the gardens also offer plenty of workshops and lessons for both adults and children alike. Try the homemade pie making workshop for adults and the Holiday Model Train Show for the kids.

6. Piedmont Park
Location: 1342 Worchester Dr. NE, Atlanta, GA 30306
Hours: 6:00 am to 11:00 pm daily
Price: Free

As I promised, after visiting the Botanical Gardens, it may be worth your time (and your money) to visit Piedmont Park.

Featuring 189 acres, the park has undergone many changes since its 19th century origins. 53 acres were added, as well as new picnic areas, tennis facilities, two playgrounds, and even a dock.

Tourists with a love of the great outdoors will find this location interesting. You can get your morning exercise done at the park then visit the attractions later on.

You can even visit the park with your dog, if he/she happens to be in tow, as the park includes a 3 acre dog park. As Atlanta requires all dogs to be leashed, Piedmont Park's dog park is one of the few places they can run free.

There are several other activities you can do in the park such as: skating, swimming, fishing, tennis, and others, or join the park tour.

Take note, though, that the park is rather strict with their property. No plant, animal, or other natural items must be harmed or removed from the park. Doing so is a crime, so be warned.

7. Martin Luther King Jr. National Historic Site
Location: 1342 Worchester Dr. NE, Atlanta, GA 30306
Hours: Hours per attraction vary, but the site is generally open from 9:00 am to 5:00 pm daily. Although The Birth Home is only open from 10:00 am t0 4:00 pm.
Price: Free

If Atlanta is known for anything, other than its busy airport, it is known as being Martin Luther King Jr.'s birth place. And we all know that your trip to Atlanta wouldn't be complete without visiting the historic site of M.L.K.

The site includes a variety of locations that were either dear to M.L.K or were part of his life, the most notable one being his birth place.

The home where Martin Luther King Jr. was born is the only place with a ranger-led tour. The tour is free and brings tourists through the life of the young M.L.K. It lasts for about 30 minutes.

Other places to visit in the historic site are: the gravesite of Dr. and Mrs. King, the Freedom Hall, Fire Station No. 6, and the Historic Ebenezer Baptist Church.

Definitely a place to visit if you're curious about the life of Martin Luther King Jr. Be prepared to be inspired.

8. Inside CNN Studio Tour
Location: One CNN Center, Atlanta, GA 30303
Hours: Monday – Sunday 9:00 a.m. – 5:00 p.m.
Closed on Easter, Thanksgiving, and Christmas
Price: $16 for adults

CNN is one of the most reputed news channels in America. Ever wonder what goes down behind the scenes of their most polished news programs? Take the CNN studio tour to find out.

In their Atlanta studio, CNN offers guided tours. The tour typically runs for 50 minutes and allows tourists to see so much more than what CNN shows on TV.

Find out how live broadcasts are produced and sent to viewers all over the world in their studios, take a sneak peek into CNN's HD studio, and ride the longest freestanding escalator in this tour.

For aspiring journalists and news reporters, the Inside CNN Studio Tour also allows you to try on the shoes of news reporters. Catch yourself on the big screens and try your luck at reading from a teleprompter.

If you're lucky, you may even be able to view a live broadcast

From old theaters, parks, museums, and historic sites, Atlanta is anything but boring. Visiting Atlanta soon? Here's to hoping for a great adventure.

This article was written by: