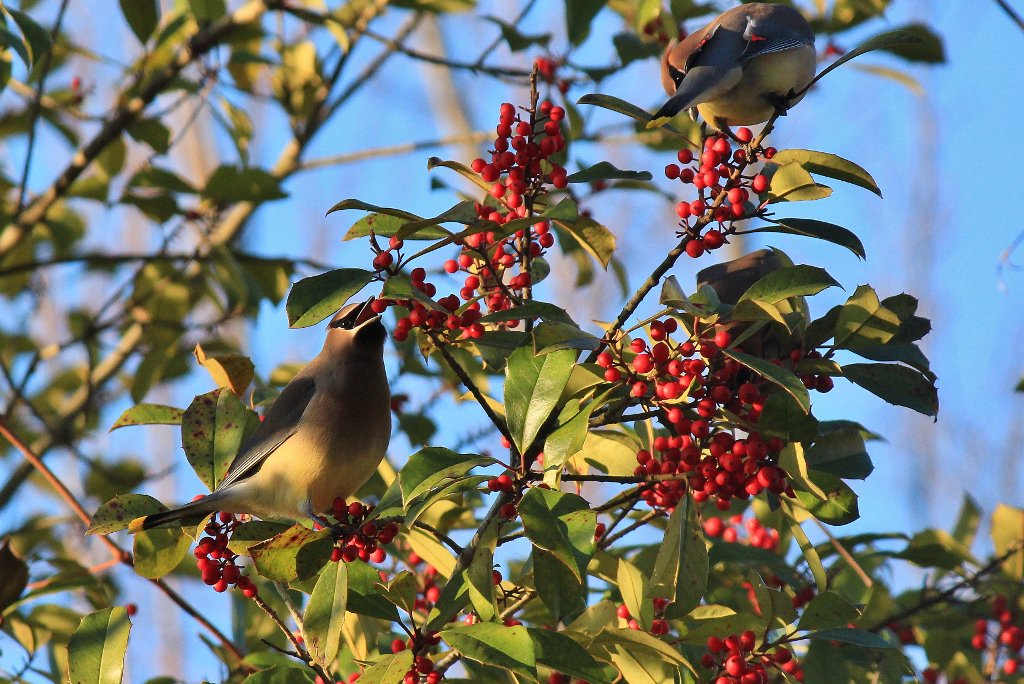 Atlanta Botanical Gardens: 6 Awesome Reasons To Visit
Spend a day in Atlanta surrounded by natural beauty when you take a trip to the Atlanta Botanical Gardens.
There is a lot to do in Atlanta. It is one of the largest cities in the United States, and it is known for being a bustling hub of activity all day and all night long. When you are visiting the area, you may have a long list of sights to see and venues to visit, but don't overlook one of the most beautiful Atlanta area traditions: the Atlanta Botanical Gardens. Located near Piedmont Park, the gardens have been around since 1976 and are still growing strong. But why should you take time out of your Atlanta vacation to look at a garden? Read on to learn more!

Beautiful exhibits
A botanical garden is nothing without its delightful floral exhibits, and the ones at the Atlanta Botanical Garden are superb. They are all carefully crafted, constructed, and lovingly grown to provide the best possible conditions for the plants, and to be the most attractive designs for guests to enjoy! The gardens feature over twenty different exhibits and sections that will keep you ooh-ing and aah-ing all day long.

I recommend taking some time to explore the rock garden on site. It may not be as lush and green as some of the other garden exhibits, but it is nevertheless incredibly beautiful, and quite peaceful. If you are looking for a moment of tranquility and the chance to soak up some serenity, take a slow stroll through the rock garden. You won't be disappointed.

For something a little bit more magical, check out the Trustees Garden. This part of the Botanical Gardens is designed to be like a secret garden, and it is boxed in with hedges and walls. On the walk to the Trustees Garden, take a moment to enjoy the vista view of the rest of the gardens. And if you're thinking of hosting a wedding or other special event at the park, the Trustees Garden is available as a rental venue!
The exhibits at the garden include:
Aquatic Plant Pond
Conservation Garden
Fuqua Orchid Center
Conservatory
Edible Garden
Great Lawn
Children's Garden
Water Mirror
and more!

Source: atlantabg.org
Native plants
If you want to learn more about the native plants of the Georgia area, what better way to cultivate your understanding than by seeing them for yourself? A lot can be said about a specific geographic location by the types of plant life able to thrive there. Although many different types of plants are grown in the Atlanta Botanical Gardens, a section of the park known as Storza Woods is devoted specifically to showcasing the area's natural plant life.

Take your time when you get to the Storza Woods exhibit. The park has recently finished building new walkways through the woods, so that you can get up close and personal with a forest of hardwood trees. Keep your eyes peeled for oaks, maples, tulip poplars, and other species of tree that are native to the southern United States. The area also features wild ginger and native wildflowers.

Of course, depending on the time of year when you visit, different plants will be in bloom. Some of the exhibits may grow year-round, but the vast majority of the flowers you see in one month may be completely different by your next visit!
You can check out the Atlanta Botanical Gardens' web site to see what plants will be in bloom during the month that you plan to visit:
http://atlantabg.org/our-gardens/whats-in-bloom/plants/autumn-crocus

Source: atlantabg.org
Events galore
Every season brings new events to the botanical garden. Visiting in the spring can allow you to enjoy very different scheduled events than a trip in the fall might! No matter when you plan your visit, however, there is always something to look forward to at the gardens. Holidays and festivities are celebrated in month-long events, and in the summer and fall, cooking demonstrations are presented by the Garden Chef. Paying members of the botanical gardens can enjoy monthly dinners and presentations, too.

If you visit in the fall, be sure to check out the "Fest-of-Ale," a fall festival featuring autumn-themed craft beers and other alcoholic drinks. For the kids, a trick-or-treat day is made available every year on a select day or two. And one of the greatest parts of fall at the gardens is the showcase of scarecrows that returns every year.

Visit around the holiday season to enjoy Garden Lights, a spectacular display of beautiful, twinkling lights that make the plant life around them glow. It isn't too cold in Atlanta during the holiday season, but if you do attend the Garden Lights shows, be sure to dress accordingly—they are at night!

Specific event dates and times can be found at the web site:
http://atlantabg.org/events-classes/events

Source: atlantabg.org
Education
Gardens is sure to be able to teach you. Do you have an interest in art? Cooking? Plant cultivation? Or are you hoping to learn something about growing plants in your own yard or home? Classes are frequently scheduled and cover all plant-related topics. Be sure to check ahead of time to make sure to plan your visit accordingly if you hope to catch one of the classes.

One of the most interesting classes the Atlanta Botanical Gardens has to offer is the Home Orchard class. I can't recommend it enough for anyone who has ever considered growing fruit trees in his or her back yard. This two-hour lecture covers all the basics of getting started with fruit trees, as well as tips for upkeep and landscaping. Just imagine what you could create with that kind of knowledge!

The painting and drawing series classes are also a lot of fun. Instructors help students paint, sketch, or color still life pictures of plants. If you are hoping to improve your plant artwork for professional reasons or you just want to create something you can be proud to hang up in your home, give these classes a try. They usually run about three hours each, and they are a blast!
Various events have different scheduled days, months, and times. Check the web site for more information:
http://atlantabg.org/events-classes/adult-classes
Source: atlantabg.org
Kids' Events
Taking the kids to the botanical gardens is a great idea, but the Atlanta Botanical Gardens makes it fun and educational at the same time by providing lots of events geared toward the younger members of the family. There is never a dull moment for kids at the gardens! Choose an event that lasts a half day to keep the kids occupied, or pick one that only lasts an hour if you want to be able to attend other family events in the same day.

The best kid-friendly event at the gardens is easily the Winter Break Camp. This event spans two days, and lasts from 9am until noon both days. Kids are taken on nature walks and taught about the types of plants and animals that thrive in the wintertime. They are also provided with plenty of activities and arts and crafts to enjoy and to help them remember their special days forever.

Another great kids' event is the recurring Storybook Time. On Wednesdays throughout the year, kids are treated to an hour-long story session focusing on books with characters like flowers and bees. If it lives in a garden, kids will be able to read about it in this fun weekly meeting!
Find out about seasonal and year-round events for kids on the web site:
http://atlantabg.org/kids-schools/kids-events-classes

Source: atlantabg.org
Conservation
Just like a zoo or an aquarium, the Atlanta Botanical Gardens is intent on providing the best possible conservation efforts the area has to offer. The conservation part of the gardens began in 1989, and since then, botanists have been devoting their time and energy to saving and cultivating endangered plant life. The Conservation Support Greenhouse is the center of the operation, and it is open to visitors from the public.

Right now, the gardens are focusing on keeping the rare cigar orchid alive and well. It is an incredibly uncommon plant species from Florida that was nearly wiped out by collectors in the 1940s. When the botanical gardens got to the orchids, only 20 survived; now, through conservation efforts, 500 individual cigar orchids live in a preserve that is partially dedicated to their survival.

Definitely take the time to learn about the conservation efforts going on at the Atlanta Botanical Gardens. It is important to remember that, without the hard work of the staff botanists, certain species of Southern United States plants would be completely gone from our world, never to be seen again. Visiting the Atlanta Botanical Gardens helps to support this work and ensure that these beautiful plants will be around for generations to come.
Aside from the Conservation Support Greenhouse and the work with cigar orchids, there are lots of other areas of conservation that the botanical gardens focus on. These include New Caledonia plants, frog breeding and preservation, amphibian research, biodiversity, and more.

Source: atlantabg.org
Now you know all about why you shouldn't miss the Atlanta Botanical Gardens on your next trip. If you had any doubts at all, forget them, because this beautiful and elaborate presentation of plant life is a fun and exciting day for the whole family! Bring the kids or come alone, learn about plants and wildlife, and check out what the conservation efforts of the gardens do to help. You'll find yourself wishing you had more than one day to devote to this great place!

This article was written by: