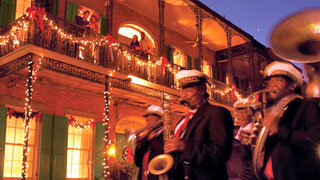 Here are 3 New Orleans Deals to Stretch Your Budget
New Orleans: the place for food, music, and fun for your dollar. But how can you make your dollar go a little further? Read on to learn more!
New Orleans is the home of good food, good music, and good fun. From Mardi Gras to jazz festivals and the French Quarter to Mid-City, there is something for everyone and every budget. New Orleans has been through so much since being swamped by Hurricane Katrina, but one of the oldest settlements in the US has remained one of the most popular destinations for tourists. Here are three great deals to visit this great city.
New Orleans Restaurants
This website offers some awesome local advice on where to go and what to order. Featuring an interactive map and even some popular New Orleans recipes, the staff have curated a bunch of articles to help you decide what to have for breakfast, lunch, dinner, and cocktail hour. You can narrow down your restaurant desires from all of New Orleans to any of the local districts. This can help you find delicious food faster. The site even allows you to read reviews from locals, just to make sure you get the most authentic Louisiana experience.
The best part of this site is the deals section. The category posts coupons for restaurants, weekly discount traditions, and other specials at a bunch of restaurants around the city. You can find deals that include everything from free kids' meals to lunch specials to half priced wine Wednesday. Eating out on vacation can be expensive, but using this site is sure to help you save and decide "what's for dinner?"
Bayou Boogaloo
Music is the soul of the city. Almost every weekend, there is another musical celebration somewhere in the city. While most of these festival feature major names in music and a major price tag to watch, the Bayou Boogaloo is free to everyone. This three-day event happens every May at the Bayou St. John. Festival attendees can listen to music from local artists, eat delicious food, and party by the water.
This upcoming year features a paddle board battle, a 5k race, and even a root beer float float in the parade. The best part of this money saving event is the meaning behind it. The Bayou Boogaloo is a nonprofit that raises money for social change to improve the area. If you choose to donate, it would greatly benefit the area. This is a great way to give back on your vacation.
"Bayou Boogaloo features music, food, arts and handicrafts and other sensory delights."
Source: www.neworleansonline.com
New Orleans Power Pass
City passes are one of the best ways to save when visiting any large city. The New Orleans Power Pass is no different. You can choose to have your pass last 1 day or more. This pass will give you access to a free bus tour of New Orleans, which is a great way to decide where you want to spend your time later. Plus, you get to listen to some really entertaining tour guides.
My favorite part of the pass is the attractions it gives you access to, some even offer fast track entrance to facilities. With the pass, you get access to museums, such as New Orleans Museum of Art, the Civil War Museum, Southern Food and Beverage Museum, and several others. If you prefer the outdoors maybe you would prefer to go to places, such as the French Quarter Phantoms Walking Tour, or the Oak Alley Plantation Louisiana, or the Paddlewheeler Creole Queen Cruise. There are so many places to visit with this pass, saving you tons on admission.
"The New Orleans Power Pass is designed for everyone who wants to see more but spend less when visiting this exciting city."
Source: www.neworleanspass.com
"The New Orleans Power Pass is designed for everyone who wants to see more but spend less when visiting this exciting city."
Source: www.neworleanspass.com
Have fun in the great old city of New Orleans!

Top image credited to neworleansonline.com.

This article was written by: