Tokyo on the Cheap: 5 Things to Do That Won't Break the Bank
Tighten your purse strings with a clear conscience with these budget friendly, sometimes completely free, things to try in the bustling city of Tokyo.
Among the backpackers and hostel hoppers of the new age traveling wave, it seems such a simple matter to conquer the world on a budget. For the rest of us travelers, it may not seem so easy. Factor in Tokyo as your destination of choice, and you might as well give up now. But don't worry, here is a list of things you can try on a budget to help you navigate one of the most expensive cities in the world.
1. National Museum of Modern Art
3-1 Kitanomarukoen, Chiyoda, Tokyo 102-8322
Entrance fee: 430 yen

Just a few steps away from the Takebashi subway station rests a sixty two-year-old museum. The National Museum of Modern Art boasts 4,500 square meters of exhibition space and over 200 remarkable works from watercolors and prints to sculptures and photographs and more. The museum, which is quite literally a few meters away from the Imperial Palace, is a worthwhile stop-over when you find yourselves in Chiyoda. Consisting mostly of Japanese artworks done since the turn of the 20th century, you may not find antiques and ancient historical works, but a whole new world of contemporary, modern, and post-modern art. Consider taking a trip to this museum if you've had your fair share of century old temples and paintings.

For just 430 yen, much cheaper than other museums of the same caliber, you might want to consider making a stop. Try timing your visit to the first Sunday of the month as tickets during these days are free.

Hours: 10:00 am to 5:00 pm, Friday 10:00 am to 8:00 pm
Closed: Mondays and New Year holidays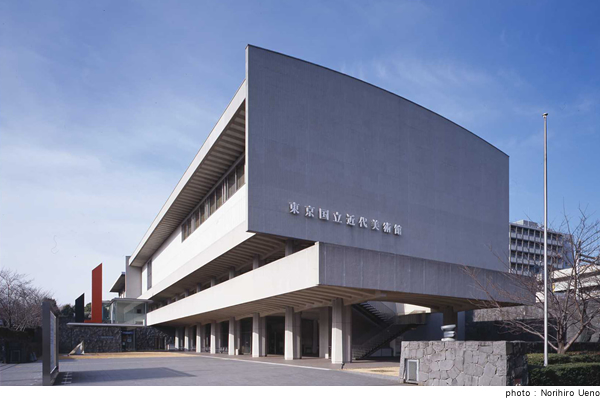 Source: http://www.jreast.co.jp
2. Edo Tokyo Open-Air Museum
10 minute bus ride from Musashi-Koganei Station
Entrance fee: 400 yen

After having your fix from the Museum of Modern Art, it may be prime time to visit a much older museum. The Edo Tokyo Open-Air Museum is a branch of the Edo Tokyo Museum that specializes in reconstructed historic buildings arranged to look like a small town. It may be a refreshing change from other more popular, tourist crowded museums since the Edo Tokyo Open-Air Museum is rather less known. This is perfect for the architectural enthusiasts out there as the museum takes you through the grandeur and awe-inspiring structures of Tokyo's older buildings which were mostly from the Meiji era. These structures include public bathhouses, farm houses, a police box, and some shops.

Consider shelling out 400 yen for a trip to the museum if you have a love for old buildings, Asian architecture, or if you just want to take great pictures.

Hours: 9:30 am to 5:30 pm
Closed: Mondays and New Year holidays

3. Tsukiji Market
5 Chome-2-1 Tsukiji, Chuo, Tokyo 104-0045

One of the largest and most famous wholesale markets of fish, meat, and even flowers, Tsukiji market handles over 2,000 seafood products a day. Perfect for tourists who want to cook their own food like the locals, the inner market gives the best fresh produce around. More encouraged for tourists, however, is the outer market. Just adjacent to the inner market, you can find a myriad of restaurants, retail outlets, and smaller wholesale stalls.

Although entrance to the market is completely free, get ready to hand over some yen in pursuit of good food and some eclectic Tokyo finds.

Hours:
Outer Market: varies, but typically 5:00 am to 2:00 pm
Wholesale Area: open to visitors after 9:00am
Closed: Sundays, national holidays and some Wednesdays

4. Mount Takao (Takaosan)
A 50 minute train ride from Keio Shunjuku station
Entrance fee: 390 yen for the train ride

The noise and the movement of Tokyo too much for you? Try taking some time out of the city to the nearest natural recreation area. Mount Takao is great for the hikers and the athletic as it offers various trails. The main trail is paved and traces all the way to the summit where, if lucky, tourists can clearly see Mount Fuji on sunnier days. If you're like a lot of people, out of shape and happy about it, Mount Takao doesn't have to be off limits. The site offers chairlifts and cable cars to get around, but these are going to cost extra. A notable attraction on Takaosan is Yakuoin which is a temple where tourists can pray to the Shinto-Buddhist gods.

Take note, however, that Takaosan can get pretty crowded on weekends.

Hours:
Cable car: around 8:00 am to 5:00 pm
Chairlift: 9:00 am to 4:00 pm
Closed: No closing days.

5. Meiji Shrine
1-1Yoyogikamizonocho, Shibuya, Tokyo 151-8557
Entrance fee: Free. Other attractions, however, are 500 yen

Just beside Harajuku Station on the JR Yamanote Line, the Meiji shrine is great for slow, relaxing, strolls. Completed in 1920, the shrine was actually destroyed in World War 2 and was soon reconstructed. A place rooted with 100,000 trees, visitors can participate in a variety of Shinto activities. Tourists can buy charms and amulets, make offerings in the main hall, and write their wishes on an ema—small wooden plaques left at the temple. Tourists can also choose to visit Yoyogi Park just adjacent to the shrine. It's a perfect spot for cycling or just a leisurely walk.

Hours: 5:00 am to 6:00 pm
Closed: No closing days

This article was written by: