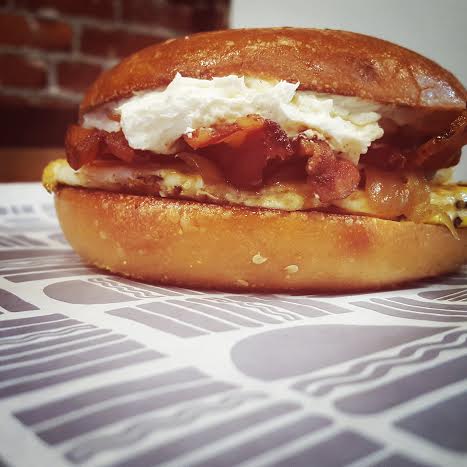 6 Popular Breakfast Restaurants in Portland, Oregon
Breakfast and/or brunch is literally the bread and butter of many restaurants in Portland as evidenced by the familiar long queue outside their doors every morning, especially on weekends. Apparently, Portlanders really give great importance for what is said to be the most important meal of the day. In fact, the hit TV show Portlandia has done an episode that highlights the local citizens' fixation on brunch.

Like the rest of the country, American comfort food is still the most popular breakfast among Portlanders. However, various international cuisines still get their fair share of morning diners for the diversity they offer. Some of them even gave some American classics like pancakes, waffles, eggs, and bacon delightful twists. Here is some information about various restaurants in Portland that adheres to the Pacific Northwest's 'Farm-to-Fork' culinary philosophy that will surely make up your morning:
1. The Waffle Window
Inspired by the world famous Belgian waffles from Liege, this adorable Portland restaurant was able to create an impressive menu of both sweet and savory waffle dishes that people line up for. The Waffle Window currently has two locations in the city—one in SE Hawthorne and the other in NE Alberta. A third branch is in the offing in SW Bridgeport. One of their design trademarks is a quaint and cute canopied window on one side of the store that serves as a take-out counter, which is a resonant feature of pastry shops in Europe.

Among their best sellers for the savory categories are the spicy bacon cheddar jalapeno waffle, the ham & cheese waffle, and their signature dish The Three B's with bacon, brie, and basil on top of a pearl sugar waffle. On the sweet side, their most popular dishes are the blueberry cheesecake waffle, the granola and fruit waffle, and their very own Bananarumba, which is a Liege-style waffle with fresh banana slices and topped with whipped cream, house-made banana-caramel sauce, and granola. Any one of these delicious breakfast treats go well with their freshly brewed coffee or lemonade.

Even their desserts are served on top of a waffle. The Waffle Window's hot fudge sundae waffle or banana caramel sundae waffle would be a great way to finish your meal, especially after enjoying a savory dish.

SE Hawthorne
Address: 3610 SE Hawthorne Blvd., Portland, OR 97214
Store Hours: Sunday-Thursday 8am-6pm and Friday-Saturday 8am-9pm
Phone: (971) 255-0501

NE Alberta
Address: 2624 NE Alberta St., Portland, OR 97211
Store Hours: Monday-Thursday 8am-2pm, Friday-Saturday 8am-10pm, and Sunday 8am-6pm
Phone: (503) 265-8031
2. Pine State Biscuits
Who would think that you could find one of the finest buttermilk biscuits and gravy restaurant in Portland Oregon? Pine State Biscuits brought these southern staples to the Rose City and elevated them to a new stratosphere of breakfast goodness. From their humble beginning on an outdoor kitchen set-up in 2006, they are now about to open their third brick-and-mortar branch in the city on NE Schuyler. Their two other successful stores are in NE Alberta and SE Division, respectively. They also maintained their weekend pop-up shop at the Portland Farmers' Market, where it all began.

Their must-try biscuit sandwiches are The Reggie, the BBQ Biscuit, the Steak Club, and the Chicken Club. The first one is their signature dish filled with fried chicken, bacon, and cheese and topped with gravy. It is also available with egg (Reggie Deluxe). The second one is a pulled pork sandwich with Carolina-style BBQ sauce and topped with slaw. The third one has seared flank steak with blue cheese, heirloom tomato, and butter lettuce dressing. The last one contains fried chicken, bacon, lettuce, and tomato with a choice of ranch or blue cheese dressing.

Pine State Biscuits also serves other popular southern comfort food such as shrimp & grits, chicken potpie, andouille corndog, and blueberry and cornmeal pancakes. They also have desserts, brewed coffee, and other drinks including various cocktails.

NE Alberta
Address: 2204 NE Alberta St, Portland, OR 97211
Store Hours: Monday-Wednesday 7am-3pm and Thursday-Sunday 7am-11pm
Phone: (503) 477-6605

SE Division
Address: 1100 SE division #100, Portland, OR 97202
Store Hours: Monday-Wednesday 7am-3pm and Thursday-Sunday 7am-11pm
Phone: (503) 236-3346

NE Schuyler
Indoor take-out window
Address: 125 NE Schuyler St., Portland, OR 97212
Store Hours: Friday-Saturday 7am-11pm
Phone: (503) 719-5357
3. Pepper Box Café
This is one of the restaurants that offers an enjoyable alternative to traditional American breakfast fare. Pepper Box Café serves authentic Mexican food using the freshest organic ingredients from Northwest Portland farms and other local sources. In here, you can get breakfast tacos and handmade tortilla sandwiches. You can relish tortas and burgers done the Tex-Mex way. You can enjoy breakfast egg dishes done in a different technique and pleasing flavor profile.

Their standard breakfast plates are usually composed of two free-range eggs (any style), tortillas, and potatoes. You can then add in other sides such as bacon, house-made chorizo (Mexican sausage), or carne adovada (Mexican meat dish). Then, there are variations such as huevos rancheros with New Mexico red chile or green chile and papas with a pile of potatoes and cheddar cheese. Their other signature dishes are the Green Chile Cheeseburger, the Chorizo Burger Torta, and the vegetarian Calabacitas Torta.

Pepper Box Café also has a kids' menu with cute dish names that are more in tune with the young ones' discriminating palates. They have the cheesy scrambled eggs called Lexi Special, a cheese and beans taco named Luca, and a pancake and syrup dish termed Milo. They also have Audrey, a cheese quesadilla, and Albert, a macaroni and cheese plate.

Address: 932 SE Morrison, Portland, OR 97214
Store Hours: Everyday 8am - 3pm, except holidays
Phone: (503) 841-5004
4. Tasty n Sons
Tasty n Sons' James Beard-awardee chef-owner John Gorham dubs this restaurant the "new American diner." It showcases his unique approach to fusing standard American cuisine with international gastronomy. Tasty n Sons will take you on an international culinary journey with popular breakfast dishes from different parts of the world cooked in Pacific Northwest's inherent style. You can also enjoy customary American fare here such as a bacon cheeseburger, a smoked pork loin sandwich, an East Carolina cheesesteak, and a sausage, egg & cheese muffin.

For a round-the-world gourmet adventure, you can try the Moroccan chicken hash or the Shakshuka, if you are in the mood for Mediterranean flavors. Or you may want something European like the Sheboygan Bratwurst omelet, Aunt Paula's french toast, or an open faced Monte Cristo. You may also enjoy Asian dishes such as Burmese red pork stew or Latin fare such as kabocha squash enchiladas or a frittata. Or perhaps, you may opt for a full English breakfast or try their daily specials.

Tasty n Sons' breakfast or brunch is served from 9am to 2:30pm. Your meal can be enjoyed best with their coffee concoctions or different cocktail preparations. You may also want to start the meal with one of their scrumptious salads.

Address: 3808 N. Williams, Suite C, Portland, OR 97227
Daily Brunch Hours: 9am to 2:30pm, except holidays
Phone: (503) 621-1400
5. Brunch Box
Although this place is more popular for their mind-blowing burger creations (where else can you get a fully loaded burger stuffed between two grilled cheese sandwiches?), they also have an excellent breakfast menu that people rave about. Brunch Box does not only offer food of their own recipes, but they also give their customers freedom to design their own. The BYOB or Build Your Own Breakfast, which starts at a mere $5, allows you to choose your sandwich components from a wide array of breads, meat slices and patties, cheeses, dressings, and other condiments that suits your taste.

As for their standard breakfast fares, OMG is their top-of-the-line sandwich loaded with bacon, ham, fried egg, spam, and American cheese. If you're extra hungry, then you should try the Double Down wherein you get two kinds of meat, two kinds of cheese, and two eggs on the bread of your choice. The Black & Bleu, on the other hand, has bacon, sausage, egg, bleu cheese, grilled onions, and blackening spice. Among other options are the Hawaiian breakfast, omelet sandwich, Monte Cristo, Lumberjack, and bagel sandwich.

Besides these breakfast treats, Brunch Box has an impressive lineup of burgers and fried chicken sandwiches on their regular menu. They also have a special menu for kids, which includes a dinosaur-shaped grilled cheese or PB&J sandwich.

Address: 620 SW 9th Ave, Portland, OR 97205
Store Hours: Everyday 8am-10pm
Phone: (503) 477-3286
6. Elmer's Restaurant - Parkrose
Every true-blue Oregonian must know Elmer's. It's now on its 55th year in business with 25 locations in northwest USA, 17 of which are in the State of Oregon, including three in Portland. The original 1960 diner, named Elmer's Colonial Pancake House, actually started as a breakfast place before evolving into a full service restaurant. Up to the present, they still serve a wonderful all-day breakfast menu in all branches. Even though there were some food innovations made over the years, the same time-honored recipes by its founder can still be enjoyed today in any of their restaurants. That includes the whole lineup of ranch breakfasts and their original famous buttermilk pancakes, which can be enjoyed with fruit toppings, whipped cream, syrup, and powdered sugar.

Among the most ordered from their Pioneer-style breakfast dishes are the chicken-fried steak & eggs, bacon Tillamook potato cakes & eggs, and the Hungry Rancher Breakfast. They also have a fine selection of fluffy three-egg omelet dishes and an array of delectable benedicts from the classic to more inventive preparations such as the Dungeness crab benedict and avocado benedict. Also popular here are the cascade skillets, which are Northwest hash browns with pepper and onions topped with cheddar scrambled eggs and either one of the following: fresh vegetables, chicken-fried steak, or bacon and sausages. These dishes are cooked and served on a skillet.

On the sweeter side, Elmer's has an assortment of delicious pancakes, french toasts, crepes, and waffles. Most of which are made from decades-old recipes that have been delighting diners for more than half a century.

Address: 10001 NE Sandy Blvd, Portland, OR 97220
Store Hours: Everyday 6:30am - 10pm
Phone: (503) 256-2150
Thanks for reading! We hope this list will be helpful to you. Just check out these restaurants' websites for reservation and other information.
This article was written by: