Travel To Portland: 10 Reasons Why You Should Do It
10 reasons why Portland, Oregon is a great travel destination.
Portland, Oregon is a city of much charm and many surprises. From the scenic, nature trails off the beaten path to the welcoming smiles on the locals' faces, Portland has a unique and charming thrive that fuels its atmosphere. If you've never thought to visit the City of Roses, think again. Here are 10 reasons why you should discover Portland.

1. It's the City of Roses
Source: http://travelphotoadventures.com
Portland is famous for its great natural offerings. There are numerous bike paths, trails, and bridges that make Portland a natural haven. This eco-friendly city is as energy-efficient as it is beautiful, with its efforts to conserve natural beauty and wildlife in the vicinity. Be sure to venture along the Columbia River Gorge for an extraordinary and scenic nature experience. The Columbia River Gorge offers camping grounds for those wishing to extend their nature experience.

2. The Riverwalk is a Must See
Portland's riverwalk - known as the Eastbank Esplanade - gives bikers and pedestrians gorgeous views of the Willamette River and downtown. Go for a stroll or rent a bike and pedal the trail while observing Portland's fitness and biker-friendly community against a spectacular, scenic backdrop. Even stop for a bite to eat at one of the many cafes along the waterfront. One notable riverfront cafe to try is Barista. It offers a great menu and classic ambiance, both at a reasonable price.

3. Portland's Culinary Scene
Source: http://travelandleisure.com
Grilled Steak at Imperial
The culinary scene of Portland is one of a kind. In June 2015, Portland was deemed one of America's best food cities by the Washington Post. The restaurant scene heavily reflects the hip, vibrant, and eco-friendly culture of this city. You'll know that you're in Portland by the fresh and locally-sourced ingredients promised on nearly every restaurant menu. This city gives a pacific northwest flare to numerous global cuisines, including Thai, Mexican, and Soul Food. One place to check out is Imperial, located in downtown Portland. Imperial is a modern American restaurant that has been rated a Portland favorite by Zagat.

4. The Pearl District
Portland's nightlife has a diverse range of options including trendy bars, clubs, and microbreweries. A vast amount of this nightlife thrives in Portland's Pearl District. For a variety of nightlife options all in close proximity, visit the Pearl District. Stop into Olive, or Twist, a classy art-filled cocktail lounge located in the Pearl District.

5. It's Beer City
For beer lovers, the beer selection and quality here is considered to be one of the best in the world. Portland has dozens of brewing companies and even more microbreweries! The wide range of beers guarantees that you'll find the perfect beer to suit your taste buds. When you're in Portland, give Deschutes Brewery a try. They offer a wide range of beers and even brewery tours.

6. Family-Friendly Activities
Source: http://images.boomsbeat.com
Japanese Garden in Portland
Portland offers family-friendly fun all year round for those of you looking for a kid-friendly environment that the entire family can enjoy. Family-friendly activities in Portland include museums, parks, dessert shops, toy shops, and book shops. Take a nature hike in Portland's very own Japanese Garden, a beautiful and educational environment for both young ones and adults alike.

7. Alberta Arts District
Witness the colorful, artistic, vibrant side of Portland through the Alberta Arts District. With local art on display on many buildings and inside galleries, this neighborhood is one of a kind. If you happen to be in town on the last Thursday of the month, make sure to go the arts district for the monthly street fair. Here you can find inexpensive goods such as handmade crafts, art, and other quirky things that make Portland unique.
8. The Shanghai Tunnels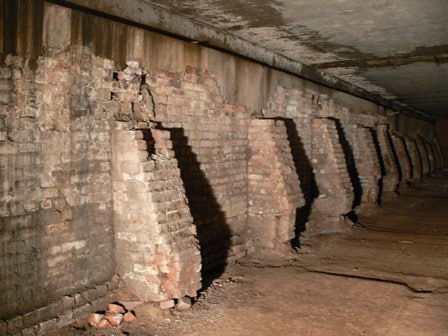 Source: http://foxnews.com
The Shanghai Tunnels are Portland's historic underground world. These tunnels are a series of underground passageways that run through the city's downtown and Old Town areas. These tunnels are linked to the basements of numerous bars, hotels, and restaurants. The legend goes that these tunnels were used for shanghaiing, or kidnapping patrons of the establishments that the tunnels are linked to and forcing the kidnapped to serve as sailors. Embark on a guided tour of the shanghai tunnels and get yourself a history lesson on early Portland.

9. Tax-Free Shopping
Rack up on souvenirs and clothes shopping because in Portland, everything is 9.5% cheaper! This is because in the state of Oregon, there is no sales tax on purchased goods. That means regardless of what you purchase on your trip to Portland, you will only pay for the goods, and the goods only--no tax! Take advantage of tax-free Portland by treating yourself to a shopping spree at Washington Square Shopping Mall, Oregon's largest shopping center.

10. Keep Portland Weird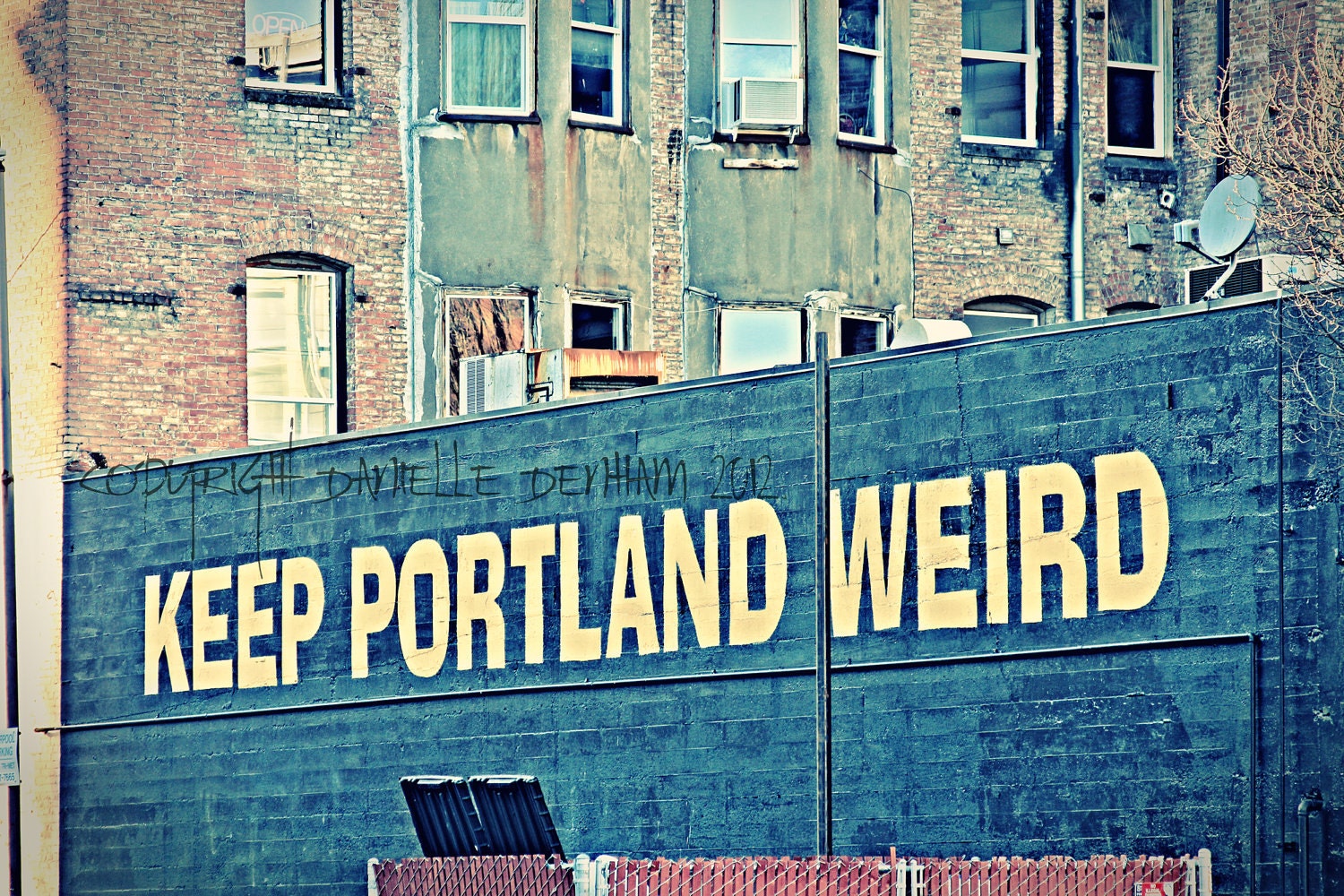 Source: http://etsystatic.com
Keep Portland Weird mural located in downtown Portland
Portland is a one-of-a-kind destination with a well-knit community. The Portland locals' aim to keep Portland fun, quirky, and unique -- or "weird"-- is what makes this place worthy enough to visit.

This article was written by: