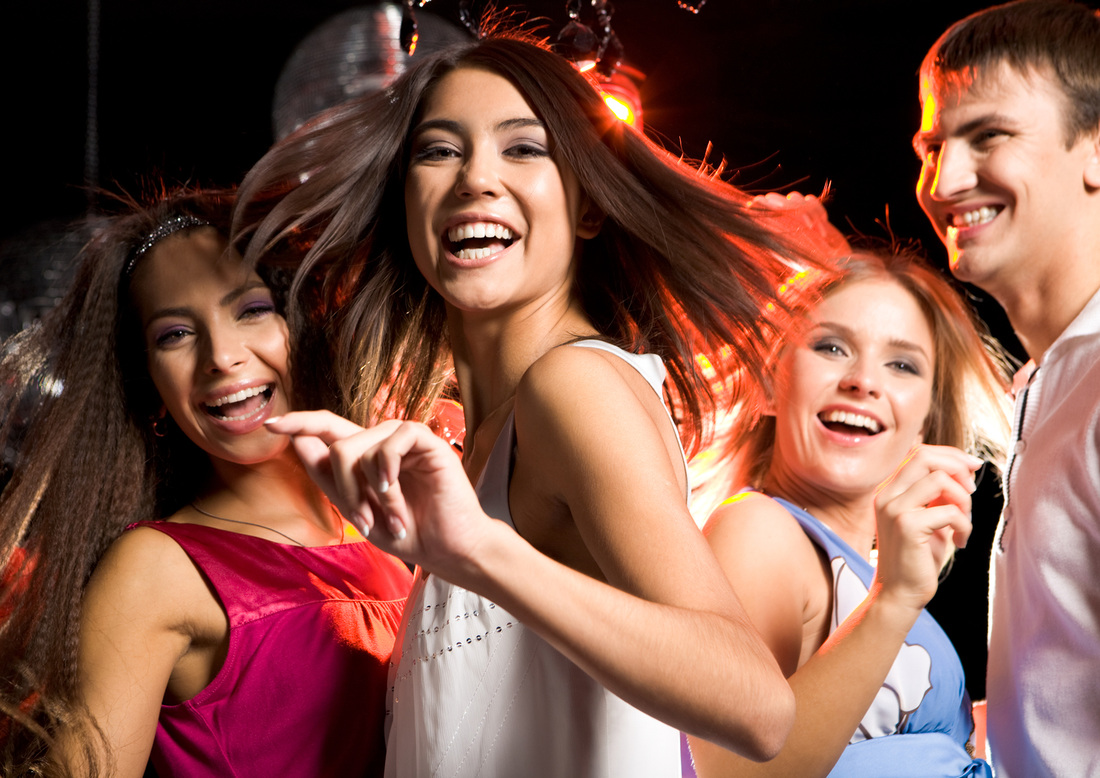 San Diego Nights: 5 Things to do Downtown After Dark
Whether you're free spirited, laid back or just a nature lover, there is something fun for you to do, after dark, in Downtown, San Diego. Let me tell you!
If you are on vacation and you want to loosen up yourself a bit, and have an interesting chat with others. You can visit a bar and have a drink, or two, depending on how strong a drinker you are at any of the bars located downtown, San Diego. Below you will see a listing of my top three favorite spots, and while they are all bars, they do offer more than just drinking. I have also included other places and events outside of bars.
1. Go to a Bar
a. Fluxx
When you talk about the best of the best, you are talking about Fluxx! This nightclub has been chosen San Diego's best for over five (5) years. The moment you enter through the doors, your entire mood changes. Your senses begin to acclimatize to a great and entertaining experience. If you didn't get a chance to eat during the day, there is a restaurant where you can dine as well and no matter when you decide get fluxxed, you can show up with high certainty that they are hosting a special event that night. Nonetheless, you want to make sure that you check their calendar and be up to date with their latest happenings.

Location: 500 4th Avenue, San Diego, CA 92101
Phone: (619) 232- 8100
Email: info@FLUXXsd.com

b. Side Bar
Another favorite place to experience the nightlife in downtown San Diego is Side Bar. Definitely more upscale- than Fluxx and has an accompanying upscale casual dress code as well. "Side bar provides a dynamic aesthetic with classic sex appeal and offers an experience that is both stimulating and suggestive, depending upon where you are standing." (http://www.sidebarsd.com). To know what is happening for each month, take a look at their frequently updated calendar http://www.sidebarsd.com/events/ .

Location: 536 Market St, San Diego, CA 92101
Phone: (619) 696-0946
Email: info@sidebarsd.com

c. Hooters
I know you might be wondering if I just made a mistake by typing "hooters" but I didn't. I have had many experiences at this restaurant/bar and I guarantee it to be somewhere you can go to after dark to have fun. There is a nice view outside of downtown San Diego and while you enjoy their wings, you can have a drink and keep up to date with the latest sports happenings. I enjoy going to hooters. It's always a friendly atmosphere and I believe the nicest people come to visit so you can always expect a great conversation before you leave.

Location: Hooters of Gaslamp, 410 Market Street, San Diego, CA 92101
Phone: Phone: (619) 235-4668
2. Go to the theatre
Not everyone is into drinking or going to the nightclub, which is fine. How then about seeing a movie of your choice in a one of a kind theatre? There are several choices of theatres to visit in San Diego but I am unreservedly recommending that you go to the Reading Cinemas Gaslamp, which is located Downtown. Heads up, it is not the biggest but…IT IS THE BEST! Tickets are reasonably priced (compared to what I have paid in other states). The theatre has 15 screens in total but what I love most is that it has a "44-x-18-foot screen, eclectic booking, and flowing velvet curtains." You do not get to experience "lush floor-to-ceiling red-velvet curtains that act as a nostalgic reminder of what once was," anywhere else. (http://www.sandiegoreader.com). Talking about it makes me so excited to go back and might I add, the building itself is amazing!

Location: 701 5th Ave, San Diego, California, 92101
Phone: (619) 232-0401
Email: gaslamp@readingrdi.com
3. Comedy
Depending on the time of year you visit, there are generally various comedy shows for you to attend. The most popular is The Gaslamp Comedy Show presented by Mal Hall at the Tipsy Crow. Whether you are in need of a great laugh or you just want to maintain a youthful face, this is the place for you to be. Nothing beats a good laugh, except (maybe) chocolate and some "cheer up" cash!! LOL.

Location: The Tipsy Crow, 770 Fifth Avenue, San Diego, CA 92101
Phone: (619) 338-9300
Email: info@thetipsycrow.com
4. Balboa Park
The best time to enjoy the multiplicity of offerings at Balboa Park is during the day. However, at night you can still go by to enjoy films, performing arts or any event they might be hosting. During the summer they often have "Screen on the green" which is basically a time where you get to watch movies outdoor on the lovely green grass via a big screen!! Oh yes, so that's something you want to keep in mind if your visit is around that time.

Location: 1549 El Prado, San Diego, CA 92101
Phone: (619) 239-0512
5. Take a walk
If none of the above appeals to you, take a walk Downtown. It's that simple. You do not need to go inside any of the bars or restaurants and you do not need to spend any money but you can enjoy the amazing architecture of the buildings, listen to different genre of music, take some pictures and go window shopping. If you're anything like me when it comes on to shopping, I wish you luck! You will be tempted but you can try to resist. Haha.

Location: Downtown, Gaslamp, San Diego, CA 92101 (you can choose your own starting point)

This article was written by: